05
Jan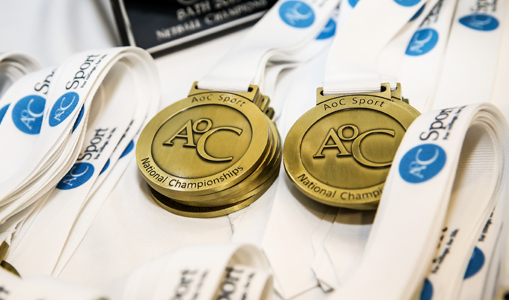 The Games are coming to the North East!
Congratulations to the unsung heroes of Tyne & Wear Sport (TWS) for bringing the 2016 Association of Colleges Sport National Championships to the North East following a highly competitive national tender process.
Tyne & Wear Sport led a consortium comprising of the University of Northumbria, NewcastleGateshead Initiative and Nirvana Europe to secure the 38th National Championships, the largest annual student sporting event in the UK, with nearly 1,800 college students taking part last year.
AoC Sport Managing Director, Marcus Kingwell, said, "We are delighted to partner with Tyne & Wear Sport for the 2016 National Championships. They produced a fantastic bid and we are really excited at the prospect of the Tyne & Wear Championships being the biggest and best showcase of college sport to date."
Andrew Walton, Chair of Tyne Wear Sport, added, "We are delighted to have secured the AoC National Championships for Tyne & Wear. This is the first time that the event will be held in the North East and it will be a great way to demonstrate our passion and enthusiasm for sport to visitors from across the country. There is an established track record of delivering world-class events in our region and we look forward to creating an unforgettable atmosphere and experience for the competitors, officials, volunteers and spectators attending the Championships in 2016."
The championships will take place over the weekend of 15-17 April 2016, in a range of world class venues across the region, hosting 14 different sports, with 300 staff and volunteers helping to ensure the event's success.