29
Jun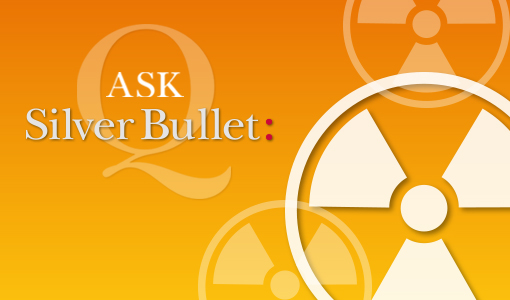 VW's emissions PR disaster of last year didn't force a re-brand, yet the banking giant RBS looks set to disappear forever - why the different approaches?
Ask Silver Bullet: July 2016
When Brands Go Toxic
An interesting question that involves global brands and reputation but, first of all, some background.
The Volkswagen Group's admission in September 2015 that they had sold 11m cars fitted with software enabling them to cheat US vehicle emission tests wiped an estimated £60bn of its share price, forced the resignation of CEO, Martin Winterkorn, and the appointment of the same US law firm used by BP after the Macondo (Deepwater Horizon) disaster. Interestingly, it was neither the first car giant to be caught out, with Toyota recalling 9m cars in 2009 after Ford had recalled 19m in 1996, nor the last, with Renault recalling 15,000 in January this year after admitting its diesel emissions filtering system didn't work followed by Mitsubishi admitting it too had manipulated test data to overstate the fuel efficiency of 625,000 cars, thereby wiping 40%, or $3.2bn, off the company's market value.
There has been no mention, however, of ditching the previously trusted and boringly reliable VW brand. Given the company has its roots in Nazi Germany of 1937, it has already shown remarkable resilience and has managed to divert attention from the other brands within the group such as Audi and Porsche and the top end Bugatti, Bentley and Lamborghini marques. Whilst a PR disaster, that cost the Group millions and will continue to do so as the US legal system prepares to pounce, the scandal is already fading into the background as other vehicle manufacturers come under scrutiny. Sales of the Group's other brands are reportedly largely unaffected and surveys of motorists are showing a return of popularity.
In PR terms, the Group had also admitted their error, been in contact with their customers, supported their ambassadors, the car dealerships, and were seen by the public as trying their best to put right the wrongs that had been done by a small group reportedly against company policy. These are PR lessons that are common to all organisations, whatever their size or sector.
The fate of the RBS banking group, however is very different. Founded by royal charter in Edinburgh in 1727, the Royal Bank of Scotland had opened its first branch in Glasgow in 1783 and a branch office in London in 1874. From the 1920s it then began to develop by acquisition into a major presence in England, culminating in the biggest takeover in the history of British banking when it acquired National Westminster Bank plc in 2000.
Fast forward to Margaret Thatcher's Banking Act of 1979 which deregulated the banking sector, and the gloves were off as the bank stepped up their aggressive approach to growth. In 2008, however, under controversial chief executive, Sir (later, plain Mr…) Fred Goodwin, their fortunes changed as the economic crash began to impact, culminating in the Government £34bn bail-out of 2009. Worse was to follow with a recent history of record breaking losses and redundancies.
The Financial Times reported in April that the RBS brand will disappear in the near future, replaced by Royal Bank of Scotland across its 200 Scottish branches with the revival of the Natwest and Williams & Glyn brands across England and Wales.
In essence, the RBS brand was seen as so toxic that it had become irreparable. Moreover, it was part of a hugely unpopular banking culture that was seen to be responsible for the economic crash that affected everyone, and still does for many. In reviving the previously trusted brands of Natwest, Williams & Glyn and Royal Bank of Scotland, the Group will be sending out a strong message of a return to trust, caution and sensible banking that will be the antithesis of the modus operandi responsible for their crash.
It's a lesson in global branding that, again, we can all learn from and realise that at certain times, when trust has gone, your brand can do more harm than good to your chances of survival.
Do you need to some assistance with your marketing? Do you need to review your strategy or do you have another marketing question we can help with? Talk to us. Email your questions anonymously to us today hello@silverbulletmarketing.co.uk or Tweet us (not so anonymously) @SilverBulletPR and use the hash tag #AskSB